Flipbooks are simply a 7 secs magic to memory of a lifetime. We create studio for your guest and deliver each custom branded book within 2 mins.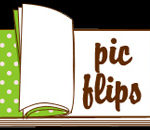 Bringing you the latest trend in interactive, personalized party favors at events and parties… PicFlips, the mobile flipbook studio! We provide not only a custom keepsake but act as party entertainment as well.
FLIP BOOKS ARE PERFECT FOR:
Bar and Bat Mitzvahs, Wedding Receptions, Corporate Events & Meetings, Proms, Holiday Parties, Non-Profit Galas, and even Expo Booths & Marketing Tours.
PicFlips Flip Books are the hip, custom party favor that is causing a BUZZ!
WHAT IS FlipBooks?
So, what is Flipbook, you may ask? Simply put, Flipbook is a way to bring your parties to life with the newest craze in customized party favors. How? We set up a display in a 10'x10′ area at a party or event and invite guests to step behind the camera and make a short video clip. In less than 90 seconds, the video clip is transformed into a personalized flip book while partygoers watch. It creates a buzz as your guests interact with each other and laugh at the entertaining skits, while giving each other creative ideas. Flipbook averages 30-35 flipbooks per hour and is versatile enough to fit into any party setting, from casual to couture.
Added entertainment – custom party favors – captured memories!
F.A.Qs
How much does it cost?
We charge by the hour, not by the number of people or books…because who really wants to be the flipbook police and keep track of who's made a book and who hasn't? Shoot us an email or give us a call for an individualized quote.
How many flipbooks can be printed per hour?
Our staff can produce 30 flipbooks per hour… because they're secretly Jedi Knights.
Do you do outdoor events?
We definitely do! Our staff is willing to work anywhere. Our equipment, on the other hand, can get a little "Hollywood." It will need protection from wind and rain and can have difficulty working in temperatures over 90°. If your event is outdoors, be sure to mention it when asking for a quote and we'll work out all the details.
How many people can I fit in a video clip?
Eight is our current record but let's see if you can beat that at your event.
Do you service events outside Kolkata?
We directly service New Delhi, Mumbai, Bangalore and have affiliates all over the world.
Can I send you a video and have it turned into a flipbook?
Also-flippin'-lutely! Just give us a call so we can discuss specifics such as pricing, video formats, length requirements, etc.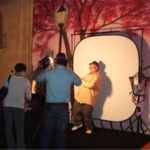 Step 01  – An '10 x 10′ mobile studio is set up at your event.

Step 02  – A person or several people stand in front of the camera with or without props.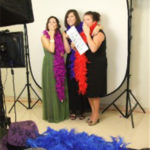 Step 03  – A person or several people stand in front of the camera with or without props.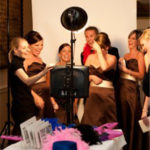 Step 04  – Once they review and like it, we print the video, put it through a cutter and bind a small book instantly.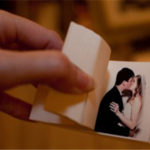 Step 05  – Relive every second of it.